Mario Golf Series
The Mario Golf Series as the name implies, is a series of golf games created around Mario as the main character. Players play all types of different courses and modes which all take place in the Mushroom Kingdom, and other Mario Series supported areas. The games originally featured Mario as the only playable character, but as the series evolved numerous characters became available.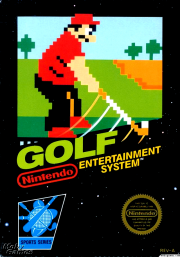 The very first Mario Golf game was just called Golf and it was released in 1984 for the NES. It featured Mario as the only playable character. The game was also released in the Nintendo e-shop for the Nintendo 3DS, as a virtual console game. A port of the game also was released on the Famicom Disk System and the Game Boy.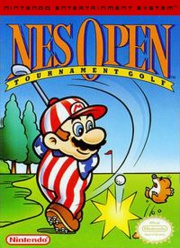 The second game to be released in the series was NES Open Tournament Golf which also debuted on the NES. It was later released on the virtual console, for the Nintendo 3DS and Nintendo Wii. This was the first Mario Golf game to feature several popular Mario characters: such as Mario himself, Princess Toadstool, Princess Daisy, Donkey Kong, and Toad.
Related Threads
Neoseeker's Rory Young reviews Mario Golf: World Tour on Nintendo 3DS
- last post by
@ May 16, 2014