Mario & Sonic at the Olympic Winter Games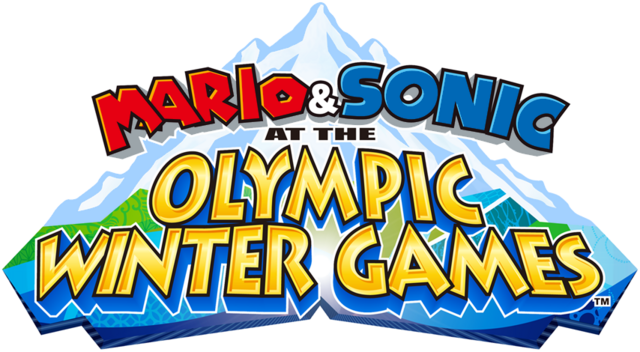 Mario % Sonic at the Olympic Winter Games




Wii and DS boxart

Developer
Sega
Publisher
Sega
Platform
Wii & Nintendo DS
Release Date(s) for Wii
NA October 13, 2009


AUS October 15, 2009
JP November 5, 2009
EU October 16, 2009
SK November 19, 2009

Release Date(s) for Nintendo DS
NA October 13, 2009


AUS October 15, 2009
JP November 19, 2009
EU October 16, 2009
SK December 3, 2009

Rating
(E) Everyone
[edit]
Background
Mario and Sonic are back again for another round of Olympic games! But this time it is Winter games. Which includes sports games like skiing, skating and so much more! Who will come on top? Team Mario, or Team Sonic?
[edit]
Versions (Games)
Both the versions of the game have some different minigames in them.

Wii Olympic Events
Dream Events
DS Olympic Games
Dream Events
[edit]
Characters
All of the characters from the previous game, including the Miis for the Wii version, return. There are also four new characters. All of the playable characters are unlocked from the beginning also, including the new characters.
[edit]
Playable Characters
Team Mario
Team Sonic
Other
Shy Guy (DS version only, but Shy Guy is only a goalie in Ice Hockey and Fever Hockey)
Mii (Wii version only)
2 Chao (DS version, but only as scrubbers in curling)
[edit]
Character Stats
[edit]
Wii stats
[edit]
DS stats
Related Threads
Mario and Sonic at the Olympic Winter Games *COMPETITION*
- last post by
@ Apr 18, 2010
Mario and Sonic at the Russia 2014 Olympic Winter Games
- last post @ Jun 25, 2012
can i get sonic in it game shark????
- last post by
@ Aug 5, 2009
Game of Cinema Lounges: Winter is Coming
- last post by
@ Feb 4, 2012
MKW or sonic allstars racing game
- last post by
@ Mar 30, 2010