Koopa the Quick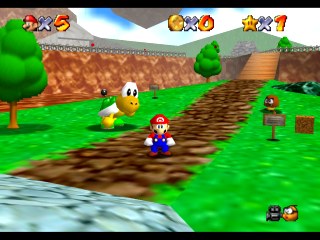 Koopa the Quick is a Koopa Troopa that you race in Super Mario 64 and Super Mario 64 DS. He is bigger than normal Koopas, and doesn't die when you jump on his shell. In Super Mario 64, he is the second goal, in the first level.
Related Threads
Quick question... about magical seeds to get to next chapter.
- last post by
@ Jul 5, 2013
Footrace with Koopa The Quick: Time Record?
- last post by
@ Aug 16, 2013