Cheep Chomp
Cheep Chomps are a very large species of Cheep Cheep found throughout the New Super Mario Bros. series. They are largely purple with very large pink lips, and a huge mouth. In every game he has appeared in so far he attacks Mario by gulping at him to try and eat him. If Mario gets eaten he will lose a life and have to start at the beginning of the level, or at a midway point. Cheep Chomps will also chase Mario around in an attempt to eat him.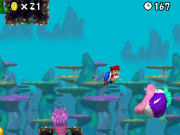 Cheep Chomps first appeared in New Super Mario Bros. for the Nintendo DS. If Mario gets to close they will eat him causing him to lose a life, thus if the character gets eaten they will die regardless of their state. They can be defeated with Fire balls while the character is Fire Mario.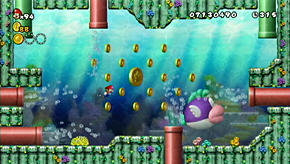 Cheep Chomps also appear in New Super Mario Bos. Wii where his roles are exactly the same as in New Super Bros.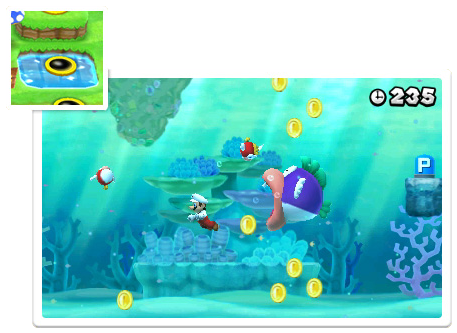 Cheep Chomps will be back in New Super Mario Bros. 2 were his roles will also be the same as the previous two games.